First Divided Sky Fun(d) Run on May 14 in Ludlow, VT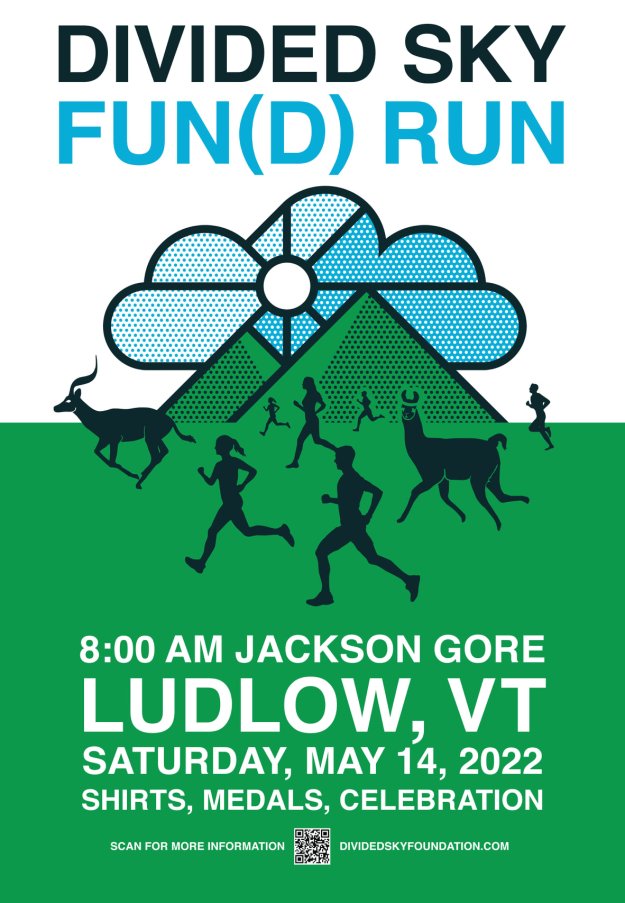 The Divided Sky Foundation, in collaboration with the Antelope Running Club, has announced its first Divided Sky Fun(d) Run. The inaugural run will be on May 14, 2022, at 8:00AM at the Jackson Gore resort in beautiful Ludlow, Vermont.
Proceeds from the event will support the Divided Sky Foundation, and the Turning Point centers of Springfield and Rutland, Vermont.
For full details: anteloperunners.com/dsf