Fundraiser for Lake Champlain Lakekeeper on 11/15 at Foam Brewers in Burlington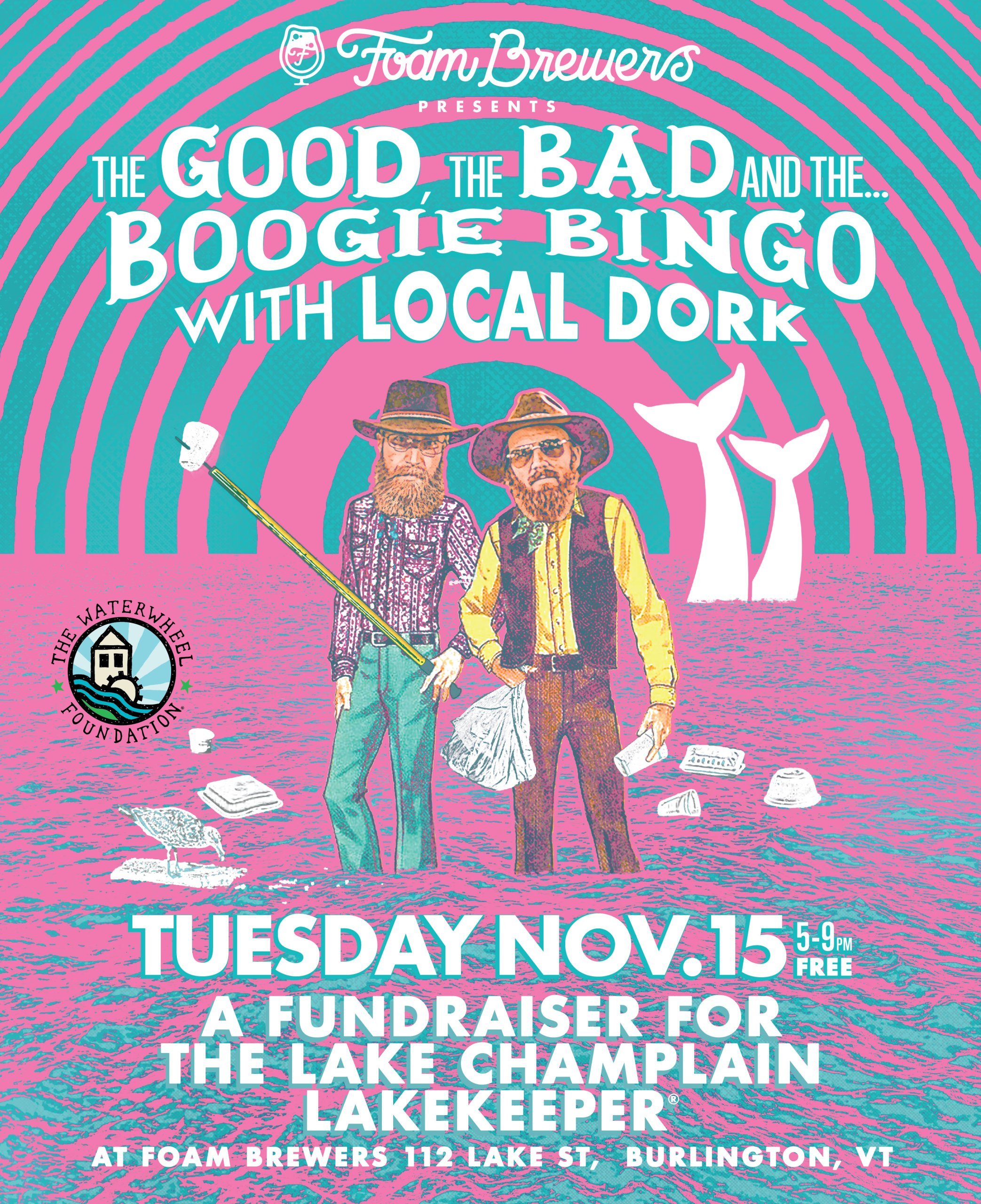 Join us for a fun night of bingo, music, and prizes on Tuesday 11/15 at Foam Brewers for The Good, The Bad, and the Boogie Bingo, a fundraiser to benefit the Lake Champlain Lakekeeper.
The Lakekeeper is an advocate, convener, and watchdog for Lake Champlain, playing a unique role in the protection and restoration of the lake.
Local Dork – "an eclectic, vinyl-only DJ duo with all the right grooves and none of the swagger" – will be there, spinning vinyl and calling bingo, Foam will have a special release IPA, we'll have a WaterWheel raffle and more.
See you there!