Guest Post: Northeast Organic Farming Association of Vermont (NOFA-VT)
NOFA-VT Farmer Resilience Grants
By Christine Hill
Communications & Marketing Director, Northeast Organic Farming Association of Vermont (NOFA-VT)
When COVID struck in March 2020, NOFA-VT quickly established a Covid Relief Fund to get money into the hands of Vermont farmers weathering the disruptions to their markets, businesses, and families.
In 2021, as farms and businesses found buoyancy and adapted to the rapidly changing world, we looked to the future and wondered: how can we grow this fund to seed long-term resilience on Vermont's farms?  After all, with no farms, there is no food.  To support and strengthen Vermont's small farms is to support and strengthen the local food system for all of us, ensuring that Vermonters are fed in both times of peace and times of upheaval.
In 2021, we changed the name to the Resilience Fund.
Our definition of 'resilience' is framed broadly around the mission of NOFA-VT: to promote organic practices to build an economically viable, ecologically sound, and socially just Vermont agricultural system that benefits all living things.
Resilience Grant recipients can apply for and receive up to $2,500 to improve the resilience on their farm or in their communities with a focus on the social, environmental, and economic impact of the project.
In 2021 and 2022, NOFA-VT distributed nearly $245,000 in Resilience Grants to over 100 farms and projects across Vermont.
Below are some examples of the Resilience Grant projects Phish phans funded through WaterWheel's support.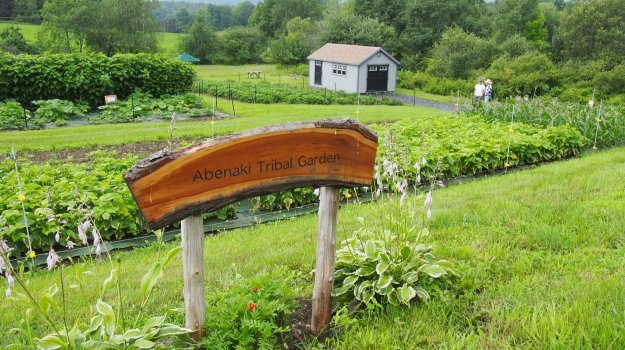 Abenaki Tribal Garden
Chief Shirly and Doug Bent of the Abenaki Tribal Garden grow native crops in West Braintree, Vermont as a means of cultural preservation, teaching people how to grow and preserve food, and feed members of the Koasek tribe, elderly neighbors, and their broader community.
The Abenaki Tribal Garden also hosts a slew of workshops and camps for children, from gardening to pickling and preserving to art camps and animal tracking.
The Abenaki Tribal Garden project used their Resilience Grant to purchase the garden's first and only shelter to use as a classroom. Now they can host workshops and camps rain or shine, and they have a safe dry place for guests to come from far away to camp out overnight.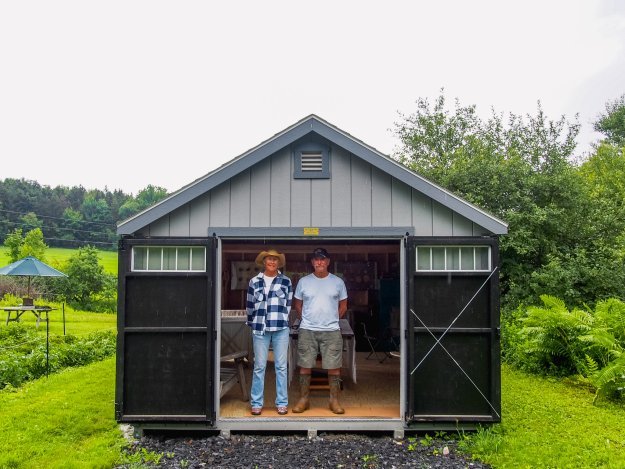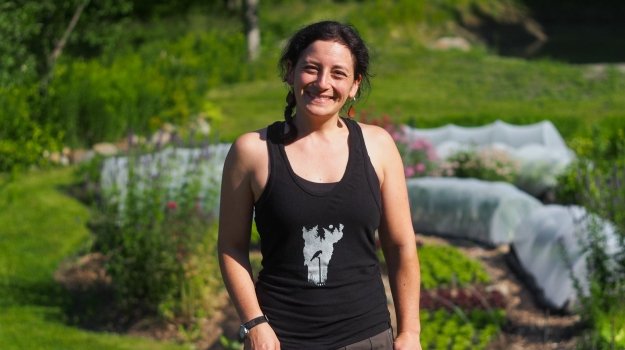 Hawthorn Meadow Farmstead
Elizabeth Echeverria started Hawthorn Meadow Farmstead in order to feed her community in Craftsbury, Vermont while stewarding the land.
When Hawthorn Meadow Farmstead's energy consumption started to outpace the energy generated by their solar panels, Elizabeth looked to Project Drawdown to assess how the farm could be more efficient. "Being climate conscious as a food-producing entity is super important."
After assessing which upgrades would make the biggest impact on the farmstead's energy usage, Elizabeth applied for a Resilience Grant to purchase an Energy Star refrigerator for crop storage, a new greens spinner, and new LED lights for Hawthorn Meadow's seed starting operation.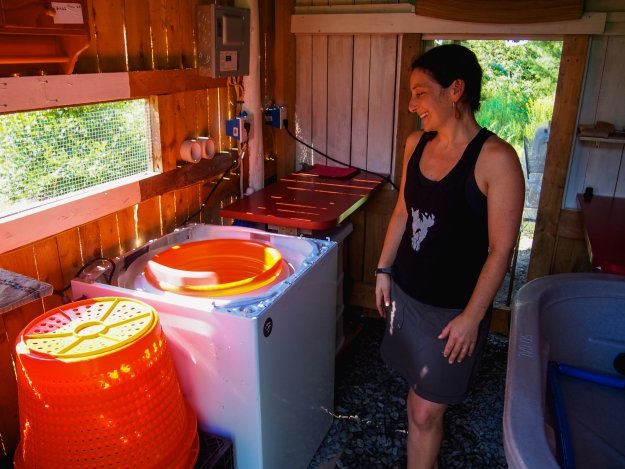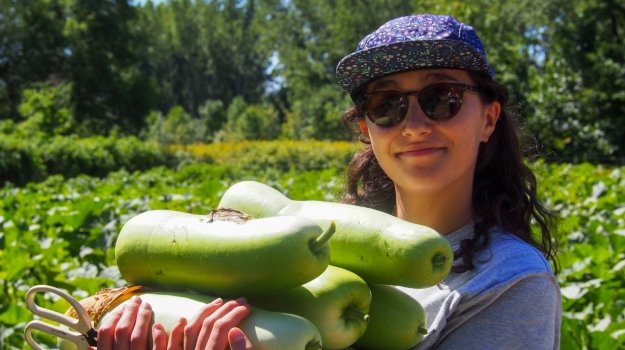 The People's Farmstand
The People's Farmstand is a Burlington-based pop-up farmstand providing free local, organic produce to anyone who wants it.  They believe that all people should have access to food that is culturally significant and is produced using environmentally conscious methods and fair labor practices.  In partnership with The People's Kitchen, they set up weekly in target neighborhoods to break down barriers to the typical farmers market experience, such as transportation and cost.
The People's Farmstand collaborated with Diggers' Mirth Collective Farm (Burlington, VT) and Tamarack Hollow Farm (Plainfield, VT) to apply for a Resilience Grant that allowed them to increase their production of culturally significant vegetables for distribution.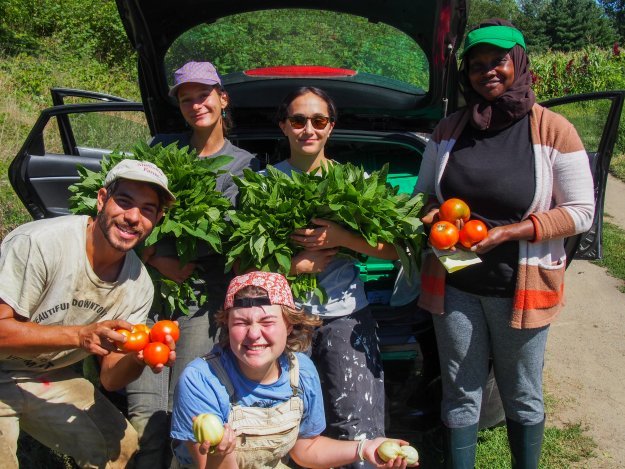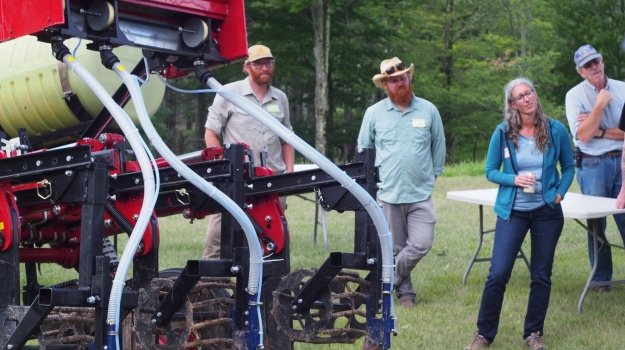 Vermont Ripsower
Seven farms belonging to the Land Care Cooperative used Resilience Grant funds to cooperatively purchase and use the "Vermont Ripsower," an innovative subsoiler with a seeder and liquid applicator.
The Ripsower interplants diverse, deep-rooted flowering mixes, decompacts soils, triggers and aids topsoil-formation processes, and applies farm-brewed biostimulants and minerals to seeds during planting.
The Vermont Ripsower will build healthier soils around the state, ensuring that these farms are as productive as possible.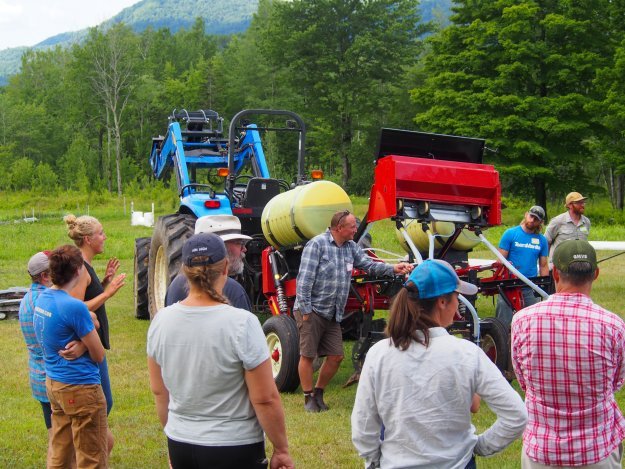 To learn more about NOFA-VT and our Resilience Grants, visit nofavt.org/resilience.
Thank you to Phish phans and WaterWheel Foundation for sowing resilience with your support of Vermont's farmers and food system!